NEW INVENTORY
WATERMELON TOURMALINE
FR
We are Forgotten Rarities, a mom and pop crystal company located in Phoenix, Arizona, that deals with literal tons of crystals. We are live on Instagram, and TikTok Tuesday thru Saturdayfrom 12pm to 8pm PST. We are known for our prices, quality, pro packaging, and best of all, our giveaways. We do more than 100 giveaways per week so if this is the first time you're hearing about us, you have been missing out!
NEW
The Vault is open
Shop the best pieces in our inventory.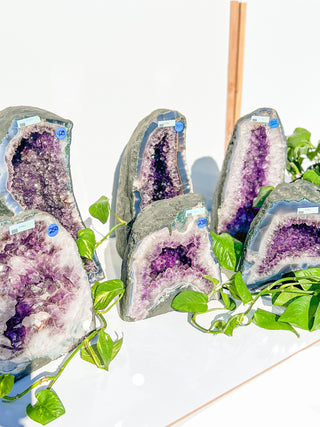 Amethyst Cathedrals
Free Shipping within the contiguous United States
Absolutely the best mineral/crystal/gemstone shop! The prices are always affordable, the quality is beyond spectacular, and the people there are even more amazing!
Ashley Riley
Hands down one of the finest selections of crystals and the most amazing customer service you'll ever find!
Travis Day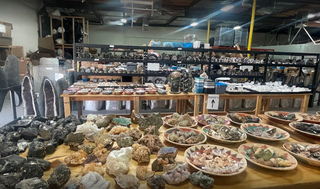 We have been here a couple times and wr love coming her to add beautiful gems to our terrariums.
Sydney Kells
I received a huge order from them after I placed my order on Tik Tok! It took a little under 2 weeks to make it to me. I love that they let you shop M-F and invoice on Saturdays.
Nikita Hurst
Beautiful and unique pieces I haven't seen anywhere else. The staff is extremely kind and entertaining. Shipping is fast and secure.
Kayla Engel
I have grown my collection so much since finding Forgotten Rarities! Their customer service, prices, and quality of product, cannot be beat! I'm so glad I found FR.
Steph Incredible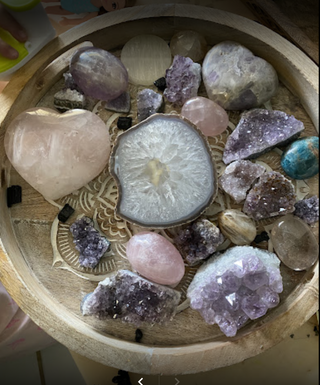 Please do not sleep on this shop!! This place was incredible. I've never seen so many cool pieces. I filled up a basket in less than 20 minutes and still found more incredible finds. Take a trip here, you will not regret it a bit!!
Mo The Giant
So happy to have discovered Forgotten Rarities! I just received my first items today and everything is perfect. The team is so friendly and helpful, and items were packaged very securely for shipping.
Blake Huelskoetter
Incredible products, prices, & customer service. The owners are amazing. I've made 4 purchases so far, many more in the future. Love to support 'small' family businesses!
Breann Rocole
Any and every experience I've ever had with Forgotten Rarities and all of its staff have been superb. Everything is always shipped with so much love...
Summer Christmas